Susan Custer
Managing Broker - Realtor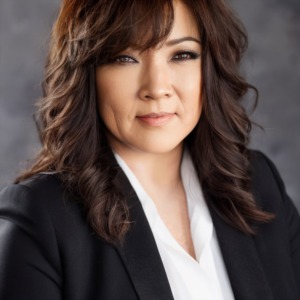 Serving King, Snohomish, and Skagit Counties
I am a Dedicated Full-Service Realtor, my passion and mission are one in the same: To Draw from Real Life Experience and Acquired Skills and provide Positive Solutions, designed to help every Client reach their Real Estate Goals.
Recognizing that each of my customers is a person first, and a client second, I invest the time to understand each persons' needs. I am inspired to consistently deliver well beyond expectations. 
A Modern Approach with a Seasoned Result!
Integrity/Trust – I am committed to be straight-forward, transparent, and truthful in all situations.  From the Beginning, my goal is to ensure a life-long relationship, built on Trust.
Communication/Understanding – Ensuring clients and connections are informed is the key to reaching a successful result.  Every situation is unique. Compassion and Understanding is essential to perform my duties and deliver excellence to all parties involved.
Skills/Experience – I am a Full-Time Realtor, dedicated to helping people Buy and Sell Homes. I strive to participate and improve, at all times.  I draw from my personal/professional experience and partner with an International Brokerage to ensure the best Skillset to achieve the Real Estate goals of all my clients.
Connections/Resources – My entire business is connecting people to other people and the Common Thread is A Home or Property. Modern Resources and New Connections are paramount to a Successful 
and alittle bit about me: 
My experience as a Business Owner, Team Leader and Member of some of the most dynamic Teams, have directly contributed to my success in Real Estate. Marketing, Negotiation and Client Service are essential skills,  I was able to  craft during my years working in Retail and Industrial Supply industries. 
I began my Real Estate Career in 2013.  I have worked with the Best Realtors and teams,  in the Industry and began my Solo Journey in 2017, with much success. Click Here for Client Reviews
I was born in Fort Wayne, Indiana, Raised in the San Franciso Bay Area, and transplanted to the Great North West in 2008, buying our 3rd home and settling in Snohomish Proper. Our Family Loves it Here! We have made friends all over Seattle Metro and Snohomish County nieghborhoods and are thrilled to call this our Forever State! My hobbies include Playing in the Garden, Cooking with Good Music and spending time with my family and friends. I am always up for a hike on the numerous trails in Washington State. My daughter is a Full time Mom and My son is a Chef in Eastern California. My partner and I spend alot of time with our yard and with our Robbi the Rottie,  he keeps us well loved and well exercised!